Based in Beijing, the GTI Secretariat operates as the main executing agency of the GTI Consultative Commission, providing administration, coordination, advisory and outreach services, as well as undertaking the management of GTI projects. The Secretariat is currently under the administrative support of UNDP for its budget and staffing.
The Secretariat is composed of a small team of professional staff and officials seconded from the GTI member governments, and headed by its Director, Mr. Andrey Smorodin.
Message from the Director
Let me welcome you to the Greater Tumen Initiative (GTI) webpage. As the Director of the GTI Secretariat I assumed the office in this challenging time when international cooperation and exchanges are even more crucial for ensuring regional economic stability.
The North-East Asian region possesses a great potential as a vibrant and rapidly developing region with strategically important location and intense economic ties with Asia Pacific and European partners.
Acknowledging the importance of GTI as an intergovernmental cooperation mechanism, People's Republic of China, Mongolia, Republic of Korea and Russian Federation have been maintaining a regular dialogue, coordinating their policies and implementing joint projects in such fields as transport, tourism, trade and investment, agriculture, energy and environment.
I believe, that with further strong commitment from our member countries, in close collaboration with GTI's affiliated bodies and our partners we will be able to contribute to further strengthening of economic cooperation and region's prosperity. The GTI Secretariat in its turn will provide the necessary administrative and facilitation support.
Andrey Smorodin
Director, GTI Secretariat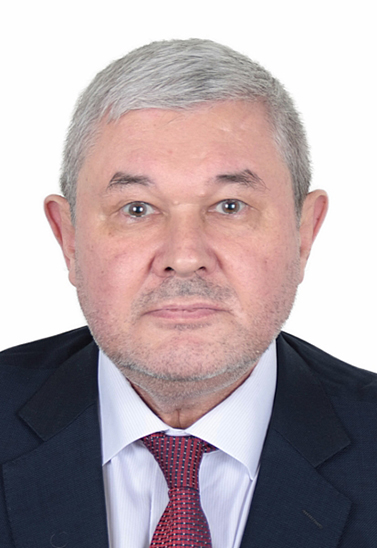 Mr. Smorodin assumed position in the GTI Secretariat as the Director in July 2020.
Born 1954. Career diplomate. Has the diplomatic rang "Envoy Extraordinary and Plenipotentiary First class". Speaks Chinese and English.
After graduating in 1976 from Moscow State Institute for International Relations served at different positions in the USSR (Russia) Foreign ministry and Embassy in the Peoples Republic of China.
1999-2003 and 2007-2011 – Deputy Director General of the MFA Economic cooperation Department in charge of multilateral cooperation of Russia in the field of transport and energy.
2003-2007 – Consul-General of Russia in Hong-Kong Special Administrative Region of the Peoples Republic of China.

2011-2015 ­– Consul-General of Russia in Shanghai,
2015-2019 - Deputy Director General of the MFA First Asian Department in charge of cooperation with China in practical fields including industry, energy, transport, agriculture, science and technology as well as humanitarian sphere.
Married, has a daughter.