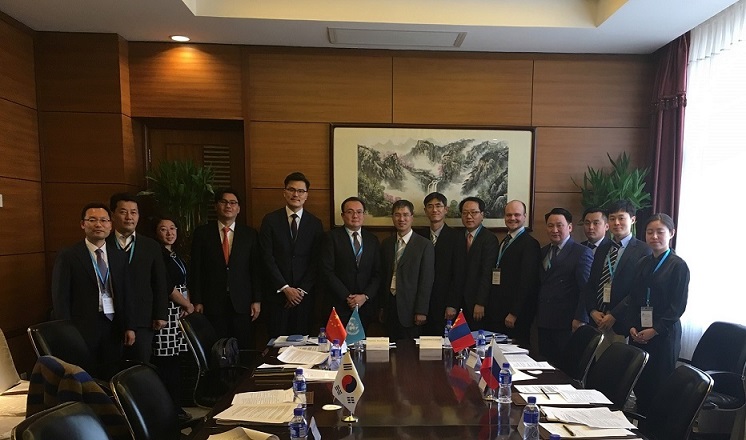 The pre-meeting of the GTI Trade and Investment Committee (TIC) which is the platform to tackle trade and investment issues among the GTI member countries was held on 15 MAR 2017 in Beijing, China. Based on the agreement at the inaugural meeting of TIC last year (14 DEC 2016, Incheon, ROK), the TIC members discussed the draft Strategic Action Plan and Roadmap of TIC (SAP) prepared by the Ministry of Commerce of China and the project proposals from China and Mongolia.
Through an in-depth discussion, the TIC members agreed to make efforts to further develop SAP, and report on the progress to the upcoming GTI Consultative Commission Meeting. Additionally, to enhance cooperation in TIC, they reviewed the project proposals and approved three of them for further approval and implementation: 1) GTI Trade and Investment Cooperation Roundtable Meeting (China), 2) Study on Soft Environment of Regional Supply Chain Connectivity (China), and 3) Study on GTI Contribution to implementation of WTO Trade Facilitation Agreement (Mongolia).
Closing the meeting, the participants showed overwhelming commitment to strengthening cooperation in TIC to accelerate economic growth and regional integration among the GTI member countries.