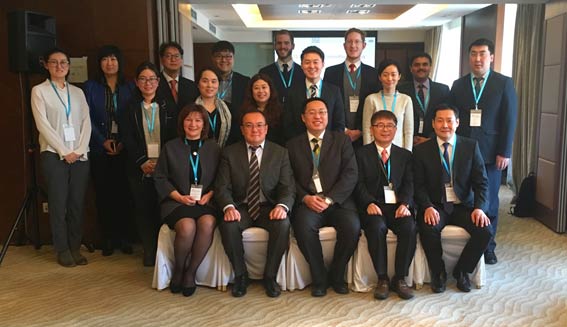 The 3rd Meeting of the GTI Agriculture Committee was held on January 26, 2018 in Beijing, P.R. China, with the participation of GTI Agriculture Committee members from the GTI Member States and invited representatives from the GTI partner institutions.
The main purpose of the 3rd GTI Agriculture Committee Meeting was to review the progress of Committee's work in 2017, to discuss the projects and activities proposed by the Ministry of Agriculture of China and the GTI Secretariat, to update the regional cooperation in GTR, and to discuss and approve the 2018 work plan of the GTI Agriculture Committee.
The meeting started with review on the progress of the GTI Agriculture Committee's work during February 2017-January 2018. Further, members exchanged the updated information on agricultural cooperation activities among GTI member states, which covered the areas of agricultural mechanization, agri-tech extension, agricultural trade, controls of trans-boundary animal disease, and others.
During the afternoon session, Ministry of Agriculture of China presented the "China Agriculture Technical Study Tour" project proposal, and the GTI Secretariat briefly introduced the proposals "Capacity Building Program" which about collaboration with Center for Sustainable Agricultural Mechanization and "Establishment of SPS Working Group / Task Force". After the presentation and discussion, the committee members unanimously approved all three proposal ideas.
Ultimately, the members adopted the Work Plan of GTI Agriculture Committee in 2018 with emphasis on having quarterly video conference, development and implementation of current and new project proposals, and development of partnerships with other stakeholders for agricultural cooperation.