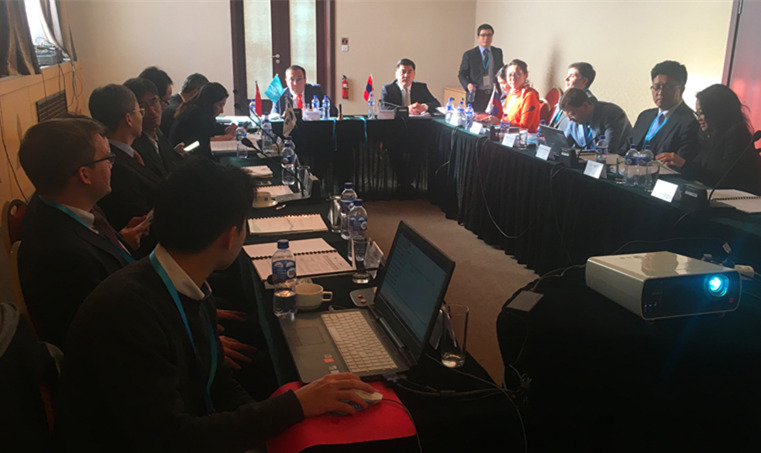 The 4th National Coordinators (NC) Meeting of 2017 was held on 15 November in Ulaanbaatar, Mongolia, with the participation of national coordinators from member states and Legal Advisor.
The initial draft of action plan to support and guide the development of the GTI Progress Office mechanism was introduced by the Secretariat at the beginning of the meeting. Delegates provided comments and advice on the improvement of the Action Plan and the Secretariat planned to approach financial institutions and share the revised document to seek their interest, feedback and possible support. Member states also reviewed the progress of Legal Transition.
Delegates also discussed the budgetary and the human resource management issues of GTI Secretariat and reached the consensus of holding video conferences for National Coordinators Meetings in the future. Further, member states reviewed the work progress of the GTI since the 17th Consultative Commission (CC) Meeting in June 2017 and the event calendar for proceeding activities in 2018.
Last but not least, Mongolian side accounted to hold the 18th CC meeting at the end of May or early June in 2018.