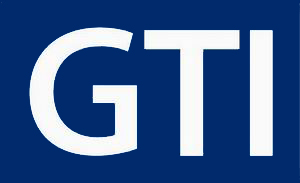 The 11th GTI Transport Board meeting was held in a hybrid format with in-person participation at the venue in Moscow and via online on 16 November 2022. The meeting was co-organized by the GTI Secretariat and the Ministry of Transport of the Russian Federation.
During the meeting the GTI Secretariat provided update on the progress in GTI transport sector since the previous transport board meeting (July 2021). The implemented projects and activities include organization of the webinar on "Common Approaches to Training of Logistics Personnel in NEA", completion of the study on Feasibility of the pilot project for sea-land intermodal freight transport in the Greater Tumen Region. The GTI Secretariat also informed the GTI Transport Board about conclusion of the Memorandum of cooperation between the Secretariats of GTI and CCTT (International Coordinating Council on Trans-Eurasian Transportation), which provides a framework for cooperation between the two institutions.
Later, the Board reviewed the latest progress updates from the member states with regards to the realization of the GTI Reginal Transport Strategy and their national transport strategies focused on the NEA region.
Furthermore, the GTI Secretariat reported on the status of the GTI Midterm Transport Action Plan 2021-2024 and ongoing discussions among the members. The remaining disputable issues regarding the GTI Transport Action Plan 2021-2024 are expected to be resolved with coordination from the GTI Secretariat.
The Board members also took note of two proposed cooperation initiatives on International Cooperation in Autonomous Navigation to Promote Safe, Efficient and Sustainable Maritime Transport by MARINET (Russian Transport University) MIIT, and on Ensuring the safety of goods during multimodal transportation by JSC «Glonass» (Russia).
Participants from the transport ministries and academic and research institutes of the GTI Countries, ESCAP East and North-East Asia office, International Coordinating Council on Trans-Eurasian Transportation and JSC «Glonass» attended the meeting.
The chairmanship of the GTI Transport Board was handed over to China.
The GTI Transport Board meeting was preceded by the 3rd ESCAP-GTI Seminar on Transport Issues in North-East Asia on 15 November 2022, organized together with ESCAP ENEA Office as a regular side-event to the GTI Transport Board meetings. The Seminar focused on the theme "Digitalization of Transport towards Resilient, Seamless and Sustainable Connectivity". The Seminar aimed to: inform on factors and developments influencing the acceleration of transport digitalization; share perspectives on transport digitalization among GTI member countries; and identify areas of possible projects and collaborations on innovative solutions in support of the GTI Regional Transport Strategy and Action Plan 2021-2024. Details of the Seminar are available at:https://www.unescap.org/news/countries-greater-tumen-region-engage-transport-digitalization